Patriotic Stationery

Please feel free to download and use these stationeries for any non-commercial purpose. You can click on the thumbnail to see a full-sized version. If you want a self-executing version, click on the D/L on the left of the thumbnail. It will automatically place the files in your Outlook Express stationery folder. If you want a zip version, click on the D/L on the right of the thumbnail and download into the folder of your choice. You will need Winzip in order to open it and then you must put it into the OE stationery folder yourself. These stationeries do not contain midis.

For more stationery and to download in EML as well as EXE or ZIP format, go to Diana's Stationery.

If you need instructions on downloading and installing zips, or inserting midis into OE stationery, click here.

If you have any problems or questions email me.
God Bless America Screen Saver
This Screen Saver was created by me for anyone to use freely. It may not be sold or used for any commercial purpose.

Just download to a folder and then click on the self-executing file which will automatically install the screen saver into the correct place.
The music can be disabled in the screen saver if you wish.

America Screen Saver - 1,775 KB - Music included.
Looks best viewed on 800 X 600 monitor setting.

Patriotic Midis
A zip file (156 KB) containing 20 selections including
"The Star Spangled Banner", "Battle Hymn of the Republic", "God Bless America", "America the Beautiful" and "Stars and Stripes Forever"
Click here for midi zip.
USA Transparent Gifs
The first four are originals created by me. They are also available in PSP tubes if you want to email me for them at diana@benderplace.com



The font below is available in a graphic font for the entire alphabet on the Fun Stuff page.

These were made from MyTypeArtist.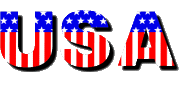 Sig/Tag Blank
Many more Patriotic sig/tags in Fun Stuff section.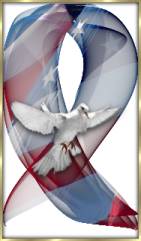 Patriotic Transparent Animated Gifs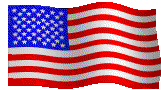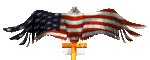 There will be more additions to this page so keep checking back.
For all kinds of free screen savers, smilies, graphic fonts, sig/tag blanks, and more, see the Fun Stuff page.

For more Patriotic stationery and Outlook Express stationery with other themes and designs see Diana's Stationery.
God Bless America