Links


Other web sites to visit.


Diana's Stationery can be found at http://www.threebac.com
My site is a family friendly place to find a variety of FREE, useful, and creative stationery for Outlook Express, Microsoft Outlook, or Incredimail. There are hundreds of stationeries from which to choose, and there are many categories - some of which are not common on other stationery sites. I have Christian, Jewish, Angels, Cats, Floral, Animals, Birds, Butterflies, Holidays, Patriotic, Scenic, Watermarks, & Miscellaneous categories. The pages show large thumbnails, and the graphics and HTML script can be downloaded together in a self-executable file, a zip file, or an EML file. There are no obnoxious pop-up ads or annoying banners. A Site Search feature is available to help you find just what you are looking for.
If you care about animals and are interested in learning more about them and how to help them, come to my All Creatures Great and Small site. There are many articles, helpful hints, & links, as well as funny stories and cartoons.


For 2009!

Mokum Mail version 7! This excellent (and fun) software will become indispensable to you once you have tried it. I don't know how I ever lived without it. I've been beta-testing MM (Mokum Mail) for almost 10 years and I can verify that it is the handiest program I have ever used. MM can operate as a stand alone Email program, or in conjunction with Outlook Express. It will allow you to download your email headers while they are still on your server instead of downloading messages to your computer. What a great way to get rid of spam and virus-containing emails instead of storing them on your PC. Messages can be read in safe, plain text mode, or open them in MM's Browser or even with your default mailer such as OE.
But wait...there is more - much more. Mokum Mail is also a fantastic software for creating fancy stationery emails, with all kinds of tables, scrolling backgrounds, marquees, tag line tickers, and a whole lot more than I have room to write about here - all done automatically at the "touch of a button". You don't need to know anything about HTML or scripting. In addition, MM allows you to "snag" graphics, midis, scripts, etc. from incoming emails and use them for yourself. Perhaps best of all, Mokum Mail also has the most comprehensive and well illustrated Help section of any software I know of. Select the Info key and you can find out anything you need to know quickly and easily.
I do not have any financial ties to Mokum Mail but I do know the clever creator, Joop Blokker, and can tell you that he is a really great programmer - in addition to being a really great guy. Mokum Mail cannot be beat for convenience, as well as creativity - and the low price of the registered version gives you a lot of "bang for your buck".
There are so many fabulous new features. See for yourself! Go to http://www.mokummail.nl and find out what you have been missing. Be sure to click on the "Features" tab there to see more details about what Mokum Mail can do. Also, read the PC Active review which details the program in a very favorable manner.
P.S. For registered users, there is now a special MOKUM MAIL USERS web site with a growing list of tutorials and tips and tricks.
P.P.S. For my tutorial on a basic side border made by Mokum Mail, click here.
One more thing.....There are over a thousand FREE beautiful and fun MM format stationeries by the most creative people in the world, which can be downloaded MMF download.
Effective January 1st, 2009, you can obtain a free version of Mokum Mail LITE for unlimited use. This is a slimmed down version of Mokum Mail. FREEWARE Mokum Mail LITE is ideal for the user who likes to send no-nonsense "plain text" messages BUT it has maintained some extra HTML features - like sending a photo IN your message - and lots more as well. The LITE version can be used indefinitely and is absolutely FREE.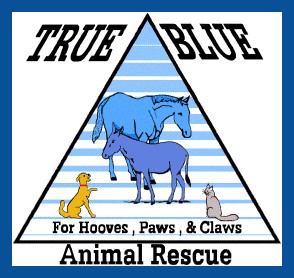 A Texas organization devoted to rescuing neglected horses, cats, and dogs, is
True Blue Animal Rescue. They are working hard to fill a great need in Washington County and surrounding areas. Take a look at their web site and help them out with a donation or by joining and volunteering your time and efforts. Also, if you are looking to adopt a horse or a dog - or to foster one - this is a good place to start looking.
---
For an excellent line of totally safe and effective cleaning products, personal care products, and pet care products - visit Solutions 4 You by clicking on the logo here. Stop poisoning yourself and save money at the same time!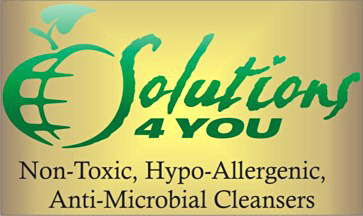 ---
Not all Colloidal Silver generators are created equal. For the best, shop at Silver Edge.

What is Colloidal Silver?
Answer: One of the most powerful and effective antimicrobial agents known to man. It is clinically proven to kill over 600 pathogens including forms of bacteria, funguses, and viruses. Can be used safely, simply, and inexpensively in both humans and animals.
For a brief introduction, download this PDF file.
---
For a site full of beautiful poetry and lovely backgrounds, go see the pages put up by my precious friend, Barbara Sue, at http://www.geocities.com/sunnysugar99/index.html. It is called "Angels and Poems", and she has done an excellent job of creating an uplifting and inspiring web site; her loving nature and caring attitude comes through on every page.


Of course I must absolutely recommend PaintShopPro, the software I primarily use for creating my Outlook Express stationery, and which to my mind is the best graphics program in its' price range. It has too many features to list here, but you can read all about it and download a 30-day free trial version at http://www.jasc.com/ .
If you are looking for a really great free graphics program, try 20/20 which can be downloaded at http://www.hotfreeware.com/ This program has many excellent features for handling graphics and costs you nothing. I use it for several purposes including its easy tiling feature. The author, Keith, is very helpful and gives good support.

IrfanView at http://www.ryansimmons.com/users/irfanview/english.htm is a terrific program. IrfanView is a very fast FREEWARE (for non-commercial use) 32-Bit graphic viewer for Windows 9x, Windows ME, Windows NT and Windows 2000. Some features: Thumbnails, Preview, Drag & Drop Support, fast Directory View (fast moving through directory), Print Support, Scan (TWAIN) Support, Slideshow, Batch conversion, change the color depth, audio CD player, Capturing, Cut/Crop, Effects (Blur, Sharpen etc.) and much, much more. It supports every conceivable extension possible.
One favorite application for personal use is called PC Study Bible, by Biblesoft. It is by far the most thorough and comprehensive Bible software I have come across. I have been using it since the first DOS version about 10 years ago. Now, it is an exhaustive, Windows based, interactive powerhouse. It has so many fabulous features that I would be hard put to do them justice with my descriptions. Please visit their web site at http://www.biblesoft.com/ and see what they have to offer. You will find it well worth your time.
A really fun and inexpensive program is Twinkle Bulbs. Twinkle Bulbs is a 32-bit desktop accessory program for Windows, which allows you to display flashing, colorful holiday lights on or around your Windows desktop. You can select various bulb sets and colors for the bulbs, add background music and configure a built-in screen saver (configurable with many modules). The latest version has many new features and functions, including a bulb changer, desktop wallpaper changer, enhanced MIDI music player and over 125 bulb sets for licensed users. The program download comes with several music files and 33 bulbs sets (of which 20 are enabled for unlicensed users). Licensed users may download additional bulb sets and music files. Please note that this program is not free. You may evaluate, but if you decide to keep it, please license your copy. It is well worth the very small registration fee. You can find out more and download the trial software at http://www.twinklebulbs.com/
If you are in the market for computer RAM or other memory products, be sure and check out the SMS Group Inc. They specialize in computer memory products, and their expertise and helpfulness is unmatched anywhere. Absolutely dependable and will stand behind their products 100%. They also just happen to have the best prices as well. Their web site is http://www.smsmemory.com/
Visit a lovely site called "Christian Poetry", at http://www.angelfire.com/tx2/christianpoetry/ put together by Tina Parr. It is filled with beautifully presented and inspiring poems, funny stories, and even a daily cartoon. Tina adds to it regularly, and if you look closely, you will find some of Diana's stationery on a few of her pages. :-)
If you like good modern art, you will love the various and wondrous works of artist H J Bott. Although Bott has achieved critical acclaim (see review of his latest exhibition), you don't need to be an expert to appreciate his clean lines and creative applications. Take a look at some of his pieces on display at Sicardi Gallery in Houston, Texas. You will be very glad you did.

Several of my stationeries are based on original photographs taken by Jim Souza. He is a superb out-door photographer. To see a collection of his beautiful photos go to
For adorable animal animations, this site is a must see. They have animated alphabets too. Go to Ernie and Lucy Rand's site at http://members.home.nl/lucyrand/home.html
Some of the most beautifully sequenced midis I have ever heard have been rendered by David Lovell. Go to http://www.midisource.net

Version 2.0 Email Saver Xe is now available. This utility is designed to easily create a backup or archive file of your mail data from your favorite Email Client, which may easily be restored when necessary. It supports the top 9 Mail Clients such as Outlook Express ( 5.x and 6.0 ), Microsoft Outlook, Eudora ( Pro and Light ) and IncrediMail. It allows you to backup and restore your messages, address book, settings, mail and news accounts, message rules, blocked senders lists and the signatures. All backup functions can be processed either separately or together and the user can choose the identity to save or restore data.
The AutoBackup feature allows you to backup your important data daily, weekly or at any time period of your choice. You can backup data on one computer and restore on another, thus making Email Saver not just a backup utility but also a synchronization tool. The program is easy to use and has a simplified user interface, in the form of a wizard, very useful for beginners. The user interface is multilingual: English, French, German, Dutch, Italian, Spanish and Romanian.
I have this program and it works very well.
Download free trial - http://www.amicutilities.com/outlook-express-backup/
KwMap.com - browse the Keyword Map of Benderplace.com

Many of my friends and acquaintances have beautiful, interesting, and
helpful web pages:

Betts - http://www.geocities.com/betts012000/
Daisy's - http://www.premiernet.net/~daisy/stationery_links.htm
Jackie & Hilda - http://home.planet.nl/~blaau462
Joyce's Blessings & Lessons of Life - http://www.geocities.com/blessings_and_lessons_of_life/
Karen's Mouse Shoppe - http://www.mousee.net/
Lloyd's - http://skyscraper.fortunecity.com/powercable/1063/
Northwest photos - http://community.webshots.com/user/northwesta
Psalms 150 - http://www.angelfire.com/music4/psalms150/
Rick's - http://home.earthlink.net/~sirrick/
Ronnee's Place - http://www.geocities.com/HotSprings/Spa/1677/
ThunderBob's - http://members.tripod.com/~ThunderBobWorld/


A few other favorite places are:

God Bless America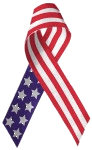 If there are any broken links listed here please contact us.
We plan to keep adding to these pages so please come back and visit again soon.