Welcome to
Continental Advisors
Financial and Insurance Services
Your Health Insurance Locator
Para visión este sitio en español
Click here for your personal comparison Health insurance quote.
Or call 800-448-4715
Affordable Health and Life Insurance:
If we can't find it, it doesn't exist!
Continental Advisors - The Independent Brokerage Agency that has more insurance companies than any other brokerage agency in Texas.
As specialists, our shopping service offers more competitive rates and values by having access to more companies and products. We help clients obtain maximum protection and security for their hard earned dollars at the best rates possible. Clients are offered a personal quote based on their circumstances.

We offer an insurance shopping service that comparison shops all the top-rated policies - providing high quality benefits at the best possible rates. These Insurance Solutions fit all our clients needs.

We match client preferences with numerous companies and products being mindful of health conditions and budget. Our experience and resources guide you through this challenging selection process making it as simple as possible.

Our diversified products and expertise extend savings from 30-70% to our individual and group clients – not only for Life and Health, but also Dental, Vision, RX Plans, Medicare Supplements, Long Term Care, Disability Income, Annuities, IRAS, & 401Ks.

We're a Texas licensed Health, Life and HMO broker.. Most insurance products handled by us are restricted to Texas residents. There are some exceptions which include non-residents visiting Texas, and National Discount Health Networks open to any U.S. resident.

Here is a brief list of just some of our highly rated contracted companies offering a wide choice of the most competitive products.
HEALTH INSURANCE

LIFE INSURANCE

Unicare
Blue Cross Blue Shield of Texas
Fortis
John Alden
Humana
World Insurance
American National
Aetna US Healthcare
United Healthcare
HealthMarket (American Travelers)
American Pioneer
Dallas General
Conseco
United Teachers
Old Surety Life
Empire Fire and Marine
Southwest Service Life
National States
American Public Life
TX Children's Health Ins
TX Health Ins Risk Pool
Pacific Life
Pacific Care
Allied National
West Coast Life
U.S. Financial
Lincoln Benefit
Fidelity & Guaranty Life
Empire General
Protective Life
United of Omaha
First Colony
Zurich Life
Valley Forge/CNA
Boston Mutual
Bankers Life
GE Life
Allstate Insurance
Allianz
Security Life
Met Life
Prudential
State Life
Life of Virginia
Oxford Life
First Penn Pacific
Jefferson Pilot
ManuLife
We love to do complimentary quotes and welcome referrals. For FREE, NO HASSLE, NO OBLIGATION QUOTE, fill out the appropriate online form which will be sent to Continental Advisors, or Call
800-448-4715 if you have any questions.
Robert Bender,
Independent Insurance Specialist
Insurance Glossary
Email: continentaladvisors@benderplace.com
God Bless America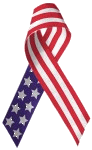 Remember the Blood of Heroes
A must-see web site.
Date this site was last updated - 09/07/2012

Looks best when viewed in 800 x 600 monitor setting.